OUR HISTORY
Looking for a tailor-made-solution?
We've been active in the research and development of innovative ingredients at our headquarters in Italy since 1992.
We aim to combine a long history of expertise with every latest innovation and trends, to make the future of food a reality today and to provide our customers with the perfect solution for their products.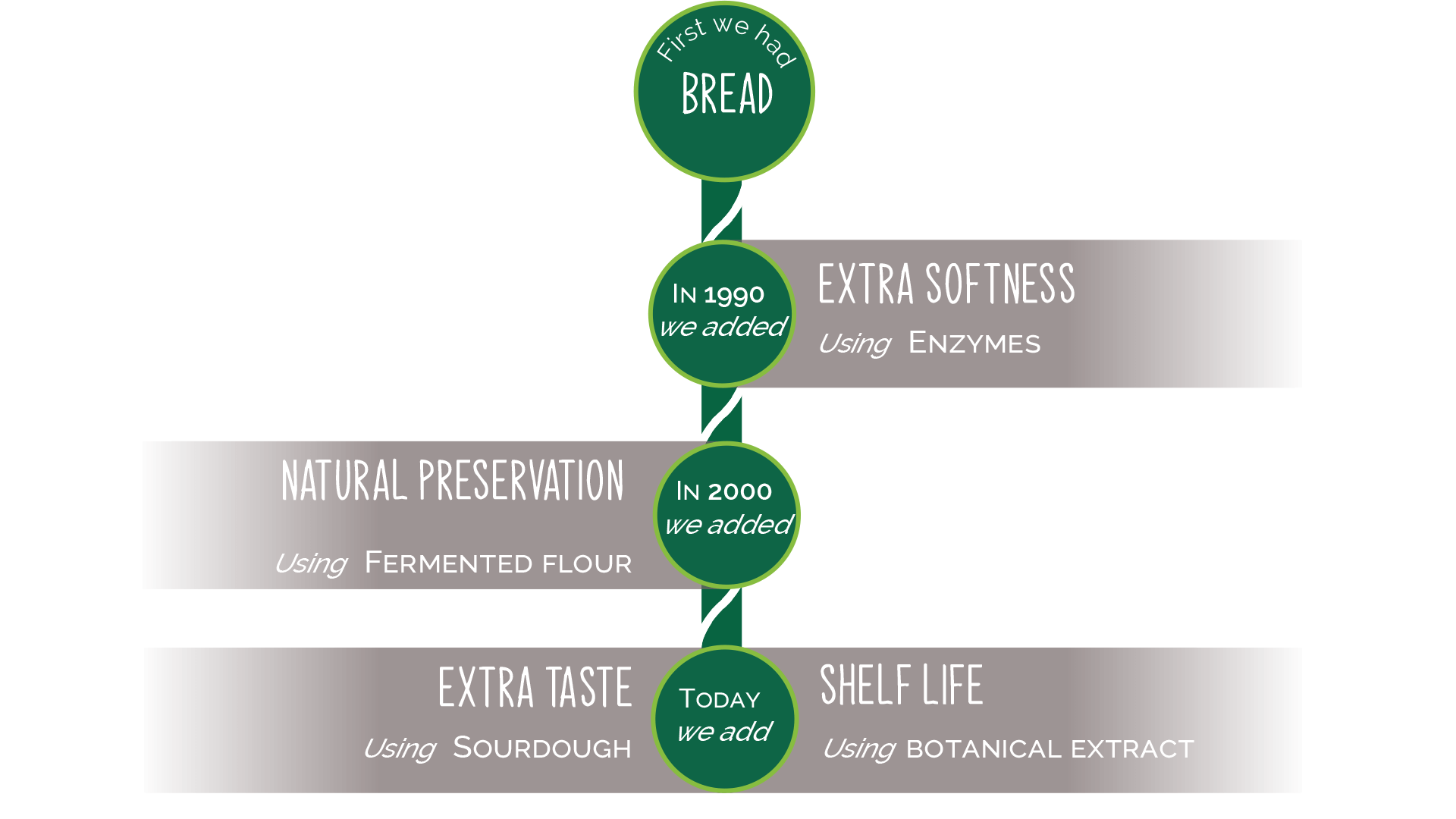 The natural heart of quality
We have chosen to be E-free to enable our costumers to do the same!
Nowadays, more and more consumers want natural products, with a growing awareness of clean, sustainable nutrition.
Reading labels has become more commonplace and consumers keep a watchful eye on ingredients and their sources every day – clean labels influence their purchasing decisions more and more.
This is why we have chosen to be E-free (Clean-label, no E-numbers) enabling all our customers to be E-free too.
Ensuring a label that is free from long lists of additives offers natural answers to the needs of industrial baking, and satisfies the needs of nutritionally-aware consumers and end users.
Clean-label brands and products are more appealing, increasing their competitive edge in the market …naturally!